More "Love and Tolerance" from the Democrats...
This one just makes me sick.
Michelle Malkin has really good info
on a despicable anti-Bush flyer Democrats in Tennessee are distributing. Here is the flyer: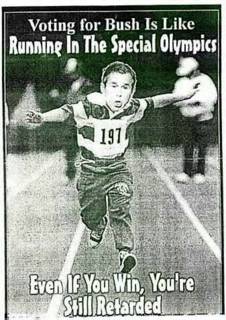 This is just downright wrong. The Democrats are trying their hardest to
prove me right
. This is not the party of John F. Kennedy anymore, they are the party of hate now.