"Bush Memos" traced to Kinko's in Abilene Texas
CBS Guard Documents Traced to Tex. Kinko's (washingtonpost.com)
- the Washington Post is doing it again, more great reporting.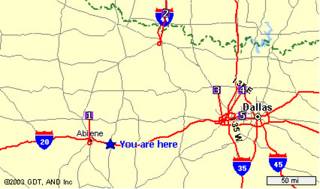 BlogsforBush.com
is reporting that
Bill Burkett's
current residence is in Baird, TX - only 25 miles from the Abilene location of Kinko's.
Burkett has been widely mentioned as the possible source for the fake memos, most notably by Newsweek.
The Daily Spork
is
reporting that Burkett was also a source
for Michael Moore's blatant character assassination of Bush, Fahrenheit 9/11. Burkett was also
discredited by a former National Guard colleague
in an earlier story by the Boston Globe. This man clearly has an anti-Bush agenda and a personal motivation to take him down. If Burkett is in fact the source of the "Bush Memos" that makes CBS' motivations and reporting even more suspect.
CBS' source may be outed very soon...
UPDATE:
BlogsForBush.com
has
posted some interesting information
regarding Burkett's advocacy of "down and dirty" tricks against the President and his promotion of material that could be "damaging" to the President.